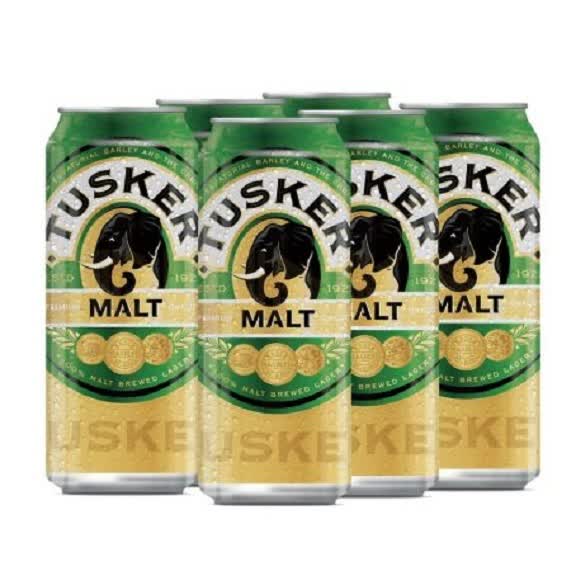 Tusker malt is one of the most popular malt beers in Kenya.It is produced,distributed and marketed by the East African Breweries Limited.
It was first lauched in Kenya in 1996 many years after it had been stipulated to be sold to export markets only.
Tusker malt beer is available in 500ml cans and also glass bottles of 330ml in size.
At Dial A Drink Kenya,tusker malt is sold in cans only.Incase you would like to buy alcohol online in Nairobi try our beer delivery services that are fast,cheap and efficient.
We deliver a minimum of a six pack for Tusker malt beer in Kenya and other EABL beer brands.
Product Details
Size 500ml
Available in a green can at Dial A Drink Kenya(tusker malt beer is also available in glass bottles)
Alcohol content is 5%.
Contains barley
It is 100% malt brewed
Buy tusker malt beer online in Nairobi at the cheapest prices possible.
One six pack costs Ksh.1,400 at Nairobi`s favourite online liqour store.
We also have other beers instock like Tusker Lager,Tusker cider,Tusker malt,Guinness,Plisner,Heineken,Tuborg,Faxe,Smirnoff black,Hunters gold,Desperados and Black ice Guarana
Beer delivery in Kenya never felt this convenient!
1.0

*

6

reviews.

Rate Tusker Malt!
Other's also ordered..
You may also like..
SHOP BY BRAND