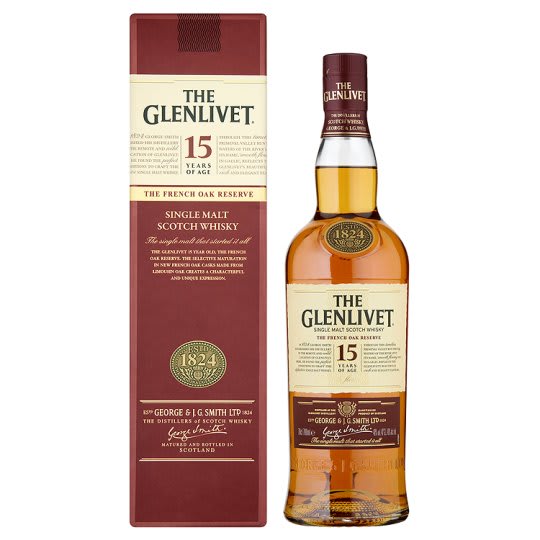 Product Name: Glenlivet 15 Years

Glenlivet 15 years is a whisky produced in Scotland.it is classified as a single-malt whisky and belongs to the Glenlivet family. Glenlivet 15 years whisky has a deep and intense gold color and has an exotic and rich character, it is creamy and rich with buttery notes. Its finish has a lingering trace sweet almonds and hints of spice. Glenlivet 15 years whisky has an alcohol content of 40% and comes in 1 litre which costs ksh 8200 at dial a drink Kenya.
3.0

*

7

reviews.

Rate Glenlivet 15 Years!
Other's also ordered..
You may also like..
SHOP BY BRAND