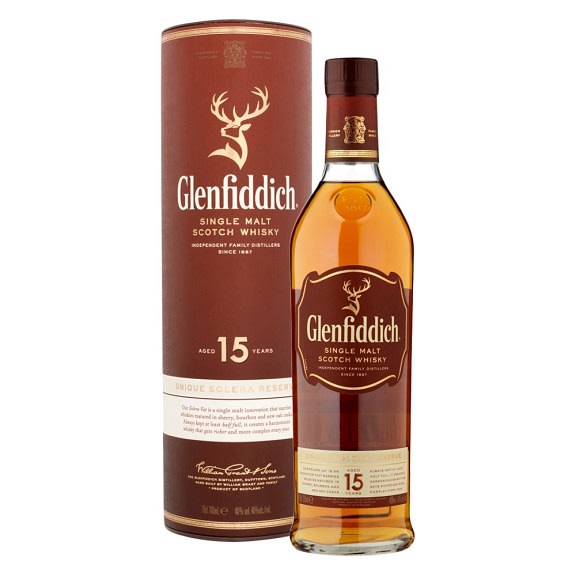 Product Name: Glenfiddich 15 Years

Glenfiddich 15 Years is a single malt whisky from the Glenfiddich whisky brand based in Scotland.
Buy Glenfiddich 15 years in Kenya from the best whisky delivery in Kenya service providers at low prices.Fast and free whisky delivery in Nairobi and its environs.

Product Details
Single Malt Whisky
From Scotland
40% alcohol content
Available at Whisky delivery Nairobi in 1litre and 750ml.
Buy Glenfiddich whisky in Kenya at t best prices from Nairobi`s favourite online liqour store,Dial A Drink Kenya.We offer fast and free whisky delivery within Nairobi and its environs.See our wide variety of drinks on our website www.dialadrinkkenya.com.
5.0

*

6

reviews.

Rate Glenfiddich 15 Years!
Other's also ordered..
You may also like..
SHOP BY BRAND