Johnnie Walker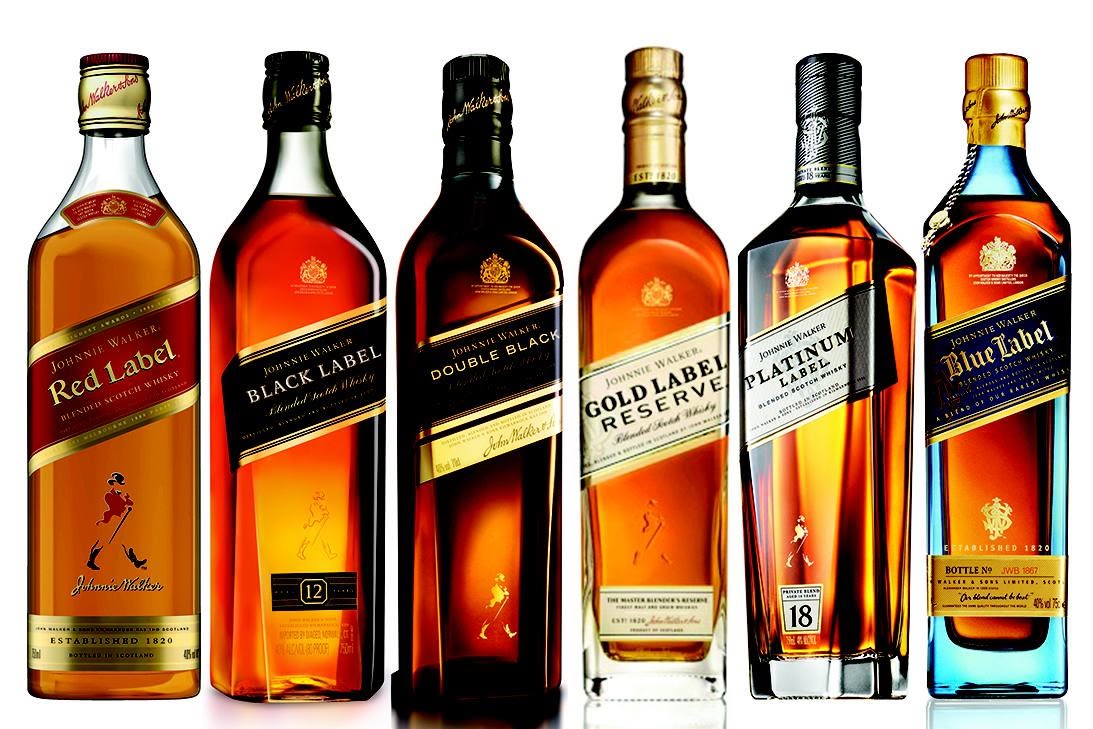 Johnnie Walker
Johnnie Walker is the world`s biggest seller of top notch drinks,whisky and vodka.With quite a number of drinks under their label,Johnnie Walker whiskies appeal to all classes of people.From the affordable red label to the premium Bluelabel and Ultra premium Johnnie Walker Odyssey.
Founded by John Walker in the years between 1820 and 1830s,the brand started put when John`s father died and their land was sold and the proceeds invested in a grocery,warehouse and a wine and spirits shop in Kilmarnock,Scotland.
The signature square bottle was introduced in 1860.
The prices of Johnnie Walker whiskies in Kenya are as follows;
Drink Volume/Size Price
Johnnie Walker Red label 1litre 2,100
Johnnie Walker Red label 750ml 1,900
Johnnie Walker Blacklabel 1litre 3,200
Johnnie Walker Blacklabel 750ml 2.900
Johnnie Walker Double Black 1litre 4,500
Johnnie Walker Greenlabel 750ml 6,500
Johnnie Walker Bluelabel 1litre 21,000
Johnnie Walker Platinum Label 1litre 9,500
Johnnie Walker Whiskies have an alcohol percentage of 40%.
The brand is owned by Diageo(Diageo was formed after Guiness came together with Grand Metropolitan in 1997).To celebrate the new brand name,The Johnnie Walker Green label was launched.
Dial A Drink Kenya has the best prices of whisky in Kenya and offers fast and free Johnnie Walker whisky collection.
See more whiskies in stock from our Johnnie Walker Whisky Shop in Kenya.
Owned by: DIAGEO
Diageo is the biggest dog in the room.Johnnie Walker is the world's top selling blended Scotch, and Smirnoff is the world's top selling vodka. Bailey's is the world's top selling liqueur, and while Guinness is not a spirit, the beer giant adds more heft to the overall portfolio. J&B and Bell's are both among the top selling Scotch blends.
Filter Selection:
Grapes :
| Product Name | Size | Price | ABV | Country | Sub Category |
| --- | --- | --- | --- | --- | --- |
| Johnnie Walker Black Label | 1 Litre | Ksh. 4,400 | 40 % | Scotland | Blended Scotch |
| Johnnie Walker Red label | 1 Litre | Ksh. 2,500 | 40 % | Scotlands | Blended Scotch |
| Johnnie Walker Double Black | 1 Litre | Ksh. 6,200 | 40 % | scotland | |
| King George V | 700ML | Ksh. 67,000 | 43 % | Scotland | Blended Scotch |
| Johnnie Walker Odyssey | 700ML | Ksh. 160,500 | 43 % | Scotland | Blended Scotch |
| Johnnie Walker Gold Label | 1 Litre | Ksh. 8,000 | 40 % | Scotland | Blended Scotch |
| Whitewalker 1litre | 1 Litre | Ksh. 5,800 | 41.7 % | Scotland | Blended Scotch |
| Johnnie Walker Blue Label | 1 Litre | Ksh. 28,500 | 40 % | Scotland | Blended Scotch |
| White Walker Whiskey | 750ML. | Ksh. 4,395 | 41.7 % | Scotland | Blended Scotch |
| Jonnie Walker Private Collection Whisky | 700ML | Ksh. 76,200 | 40 % | Scotland | Blended Scotch |
| Red Label 750ml | 750ML. | Ksh. 2,200 | 40 % | Scotland | Blended Scotch |
| Johnnie Walker Platinum Label | 1 Litre | Ksh. 9,500 | 40 % | Scotland | Blended Scotch |
| Blacklabel 750ml Giftpack | 750ML. | Ksh. 3,100 | 40 % | Scotland | Blended Scotch |
| Johnnie Walker XR | 700ML | Ksh. 21,000 | 49 % | Scotland | Blended Scotch |
| Johnnie Walker Songs of Fire | 750ml | Ksh. 5,100 | 40.8 % | Scotland | Blended Scotch |
| Johnnie Walker 18 Years | 750ml | Ksh. 10,200 | 40 % | Scotland | |
| Johnnie Walker Explorers Club Collection The Spice Road | 1 Litre | Ksh. 8,900 | 40 % | Scotland | Blended Scotch |
| Johnnie Walker A song of Ice | 1 Litre | Ksh. 5,700 | 40.2 % | Scotland | Blended Scotch |
| Johnnie Walker Green Label | 750ML. | Ksh. 7,495 | 40 % | Scotland | Blended Scotch |
| Johnnie Walker Ultimate 18 Years | 1 Litre | Ksh. 18,500 | 40 % | Scotland | Blended Scotch |
| Johnnie Walker Black Lowlands | 1 Litre | Ksh. 9,500 | 42 % | Scotland | Blended Scotch |
| Johnnie Walker Swing | 750ML. | Ksh. 7,500 | 43 % | Scotland | Blended Scotch |
| Johnnie Walker Gold Reserve Bullion | 750ML. | Ksh. 9,800 | 40 % | Scotland | Blended Scotch |