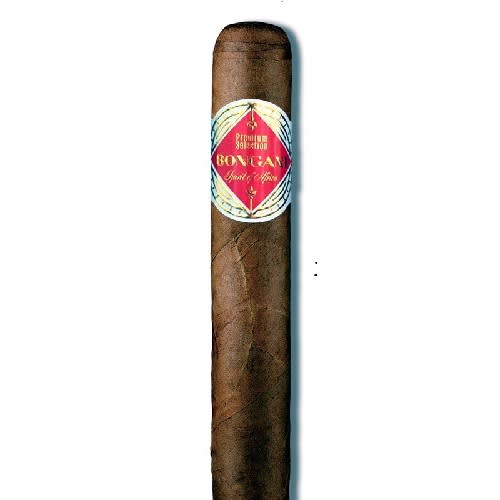 Product Name: Bongani Cigar
Bongani cigar is proudly made in Mozambique, West Africa.It is first African luxury cigar brand made from the best tobacco leaves which are used to roll the finest cigars.
The word Bongani means `be grateful'.
Bongani Cigar Size
Bongani Cigars normally comes in the most popular size of cigars,Robusto.
It is 12.5cm in length and 1.9cm in diameter(also known as gauge 50)
Bongani Robusto is the same size as the Partagas Series 4 and Epicure 2 Hoyo de Monterrey.
Packaging
Bongani Cigars are packaged as follows;
1 Stick sealed in a glass tube to protect the cigar from damage and humidity.
3 Cigars packed in a fitting black box with the Bongani logo and golden lines.
20 Cigars packed in a wooden box lined with cedarwood.
Cigars are mostly associated with prominent people like Winston Churchill smoked one,Fidel Castrol smoked one too and at least a few Kenyan guys like Jeff Koinange occasionally smoke a cigar as well.
Buy cigars online in kenya and enjoy fast and free cigar delivery.
3.0

*

22

reviews.

Rate Bongani Cigar!
Other's also ordered..
You may also like..
SHOP BY BRAND