---
Difference Between Merlot and Cabernet Sauvignon wines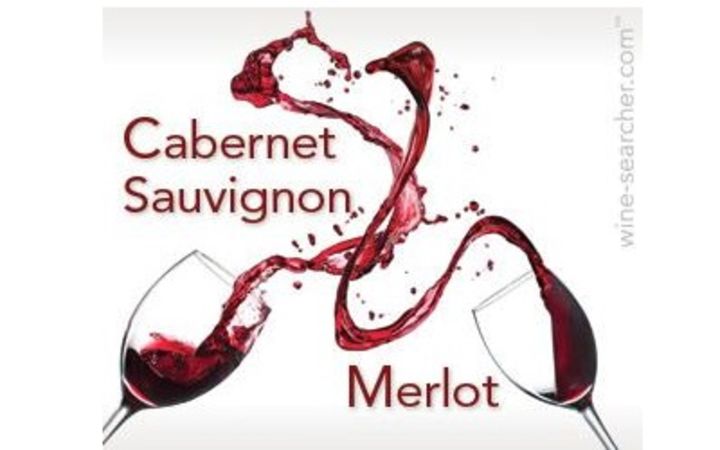 DIFFERENCE BETWEEN CABERNET SAUVIGNON AND MERLOT WINES.
There is something unique in wines that captures everyone's attention. It could be the aroma, texture or just the movement frozen that leaves you wanting to repeat the experience. This makes you want to know more about the wines that you were initially moved by. The next step comes when your interest starts expanding and you start tasting and buying wines from the same producer.
If someone is not an expert wine lover, the difference between cabernet sauvignon and merlot is not known to many. And since people would like to know the difference between this two before buying, let us highlight the difference;
Merlot is a soft acidity juicy wine with flavours of chocolate and Cherry. It is aged in oak barrels and it has a deep aroma. It is very delicious and tastes great at a much younger age. It's cheaper and has a smooth finish. Merlot has a lighter tannin and its very sweet. This makes it pair well with most Italian foods, roasted chicken and cheese. It has low tannin and its very affordable. It originated from the right side of river Gironde. It grows well in limestone and clay soil that are of too much cooler temperature. Its grapes ripen slower than cabernet.
Cabernet Sauvignon on the other hand is the most popular and it's sold more than merlot. It is older and more aggressive wine. It has a drying sensation and it tastes better with age. It's quite dark with strong tannins and slight refreshing acid that tends to linger on the tongue. It has a longer finish. Cabernet is a complex wine that is very rich and pairs well with no food or heavier meals like beef. You should avoid oily foods like Fish since oil doesn't tame the tannin adequately. It's because of its characteristics that makes it the best wine gift. It originated from the left side of river Gironde and it grows well in gravely soil that is well drained. Its grapes ripen faster than merlot.
Cabernet sauvignon and Merlot may have different tastes and characteristics but the alcohol content in both wines is quite similar (around 13-14%).Both wines are the most popular red wines in the world.
If you are thirsty for flavours, knowledge & understanding, taste a wine. Tasting the wine is tasting the world. And tasting the world in this way is a great challenge and a great education. You will still be learning at the point at which you take your last sip on earth…. keep it up. It's a great way to human.
Both Cabernet and Merlot are dry wines and it depends with your taste. We as Dial A Drink Kenya are glad to deliver all types of wines, whisky, tequila and much more. Visit our website https://www.dialadrinkkenya.com for more information.
Most brands produce both varieties for their wines.e.g Frontera is available in both Merlot and Cabernet sauvignon.
Other wines that are available at Dial A Drink Kenya in either one or both these grapes include
Gato Negro
Tilia
Douglas Green
Nederbug
Gran Verano
Zapallar
And more.
Find Cabernet Sauvignon and Merlot wines at www.dialadrinkkenya.com .
We are Nairobi`s favourite wine delivery service .Words used to describe us include convenient,affordable,fast,revolutional,awesomeand also innovative.
Buy wine online in Nairobi and experience our competitive services that are unmatched.