---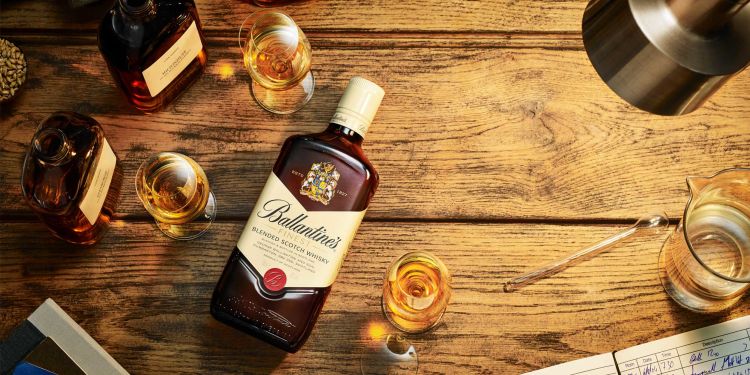 Dial A Drink Kenya
Dial A Drink Kenya is a local start-up based in Nairobi as an online liqour store providing alcohol delivery within Nairobi and its environs.Once offering over the counter alcohol sales,dial a drink kenya saw a huge opportunity in drinks delivery in Nairobi .This was due to a huge demand by their clients to have drinks delivered to their premises.Nairobi is known to be a busy town so traffic jams are the order of the day.
In early 2013,Dial A Drink Kenya was born!The reception was averagely cold at first,this was expected as Dial A Drink Kenya was the first drinks delivery service in Kenya.Not everyone believed that their favourite drinks can be delivered to their door in less than 30 minutes only if they call 0723688108 to order their drink.It seemed too good to be true.And with the rumours on counterfeit drinks,not many were willing to take the risk and call an unknown startup to come to their door.
Another challenge included the uptake of online shopping in Kenya and especially Kenyan`s buying alcohol online in Nairobi,a city known to hoard scammers and cons in equal measure.The internet was just another new concept in Kenya back then and not many saw it as on opportunity to interact with businesses,its accessibility was also limited and internet-savvy devices and personnel were in acute shortage.To cut the long story short,the internet and all it comes with was not a very welcome platform let alone a shopping option.
The clients who were already familiar with the over the counter liqour store were ofcourse the first clients and they grew very fond of the convenience of getting their alcohol delivered right to their doorstep.Word travels quite fast as within a short while,new clients were already trying the service,most of them came through referrals and repeat clients.The convenience that Dial A Drink Kenya created seemed to be one of a kind and too sweet to use just once.Eventually,calls from extremely new clients started streaming in,most of them were those who had heard elsewhere about us and had thought of giving our service a try as they had heard it actually worked.It seemed our service came in handy when house party goers went out of alcohol in the middle of the night and finding a local liquor store was not an option either because of security,questionable quality,overpricing and also getting a good variety of drinks.These are factors that the new liqour delivery service seemed to have already thought through and taken care of.
Fast forward to this year, 2018,Dial A Drink Kenya has grown by leaps and bounds to become Nairobi`s favourite online liqour store.So much has changed but still the first premier drinks delivery service in Kenya is still at the top of its game.Many copycats have emerged,most of them crumbling on their way while the remainder struggle to reach Dial A Drink Kenya`s standards.
We pride ourselves in opening up the platform and the market to buying alcohol online,a first in the Kenyan alcohol industry.Our huge following and enormous number of clients tells of the convenient that we create.Below are only some of the many reasons why you would rather buy drinks online from Dial A Drink Kenya and not any other service provider;
Ease of placing an order and adoption of simple yet effective methods of communication.Our various platforms does not require you to have an account with us nor do we ask for too many credentials when you want to try our services.All we need is your location,your preferred drink and your method of payment. Having tiresome signup forms when you are tipsy can be such a tedious and gruesome exercise,we understand that.Our platforms are hence designed to take the least of your time while still capturing the most essential information that we need to fulfill your order.
No minimum order,we understand that not everyday calls for a house party with bottles of various brands.Sometimes you need just a single bottle to spice up the day or entertain a guest.We actually deliver upto a single bottle!how cool is that!For beers the minimum you can order is a six pack which is also quite logical,who would even want less than six cans of pure bliss to spice up the evening or boring afternoon?
No delivery charges for environs near Nairobi .We only charge delivery fees where the client is located outside Nairobi or where the client wants us to deliver an order which according to us is below a certain value,and even when we charge a delivery fee we keep as low as possible.Our drinks are so competitively priced that even when we charge a delivery fee the total cost is still very low compared to other online liquor stores.
Wide variety of drinks. From wines from Chile, South Africa, France and even Moldova our stock comes from all over the world so that we are able to cater for our wide clientele`s needs. Our whisky comes from the most famous brands like Johnnie Walker, Jack Daniel`s, Glenfiddich and Ireland`s world famous Jameson.
Fast delivery. We have improved our turnaround time by use of a well maintained delivery fleet; we have actually delivered in Kilimani in less than 15 minutes since the order was placed. We promise to deliver your drinks in less than 30 minutes as long as you have provided adequate details of your exact location. Although factors outside our control may affect how much time we take to reach your location,our riders are effective and swift enough to use the least time possible during transit.
Crazy offers and low prices.
Imagine buying A Jack Daniel`s Old no. 7 1litre at Ksh. 3200 and getting it delivered to your house in less than 20 minutes, or a Jameson 1litre at only 2500 what more in life would you ever ask for? All our drinks are priced fairly and at almost at recommended retail prices (RRP)
These are only a few of so many reasons why most people in Nairobi prefer Dial A Drink Kenya as their drinks delivery service.
One would have to try our services so they can experience the convenience we create for you,the swiftness of our riders,the hugely discounted prices and the overall high quality of service that we guarantee.
We continue to find and innovate ways in which we serve you.For instance,we recently launched a mobile app for alcohol delivery in Nairobi,while we continue to innovate ways and techniques that will improve your experience as you utilize our drinks delivery service.