---
Buy alcohol online in Nairobi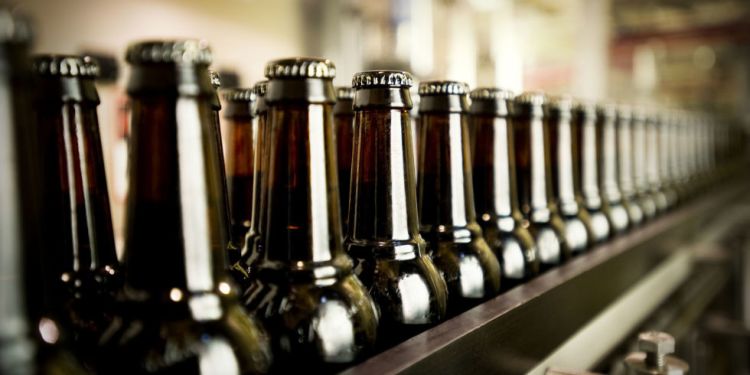 Buy alcohol online in Nairobi | Drinks delivery services
Online shopping is fast becoming a trend for most of us who have little time to allocate to the tiresome and long journeys to brick and mortar establishments.The idea that one can buy whatever item they need by just the click of a button and have it delivered to wherever they are is as grand as it sounds.
Online shopping is not only convenient and cheap but also saves us so much time that can be allocated to more important task in our daily bustle.However, it comes with its own challenges too and risks of either falling for scammers but also getting an item delivered that is not worth your money. Having items delivered to your doorstep by a total stranger simply because you saw their number online also comes with its risks.
Dial A Drink Kenya, an online startup known for drinks delivery Kenya shares its tips and strategies to use to ensure that you are safe and you get equal if not more value for your money when you buy alcohol online in Kenya although this tips can be applied to pretty much any person or industry.
1. Pay on delivery.
Online businesses have been rigged by scammers who are only out to make easy money although there are also genuine outlets. Ask your online liquor store whether it is possible that you make payment once you have received your order and confirmed every detail.Normally,this should be possible and also understandable for new clients who may have trust issues or for who are looking for services like Drinks delivery Kenya but other methods to pay for the drinks delivery service may not be available the time of ordering.
2. Inspect the drinks once delivered.
Once you have ordered for drinks delivery within Nairobi and received your order, confirm that the drink delivered to your doorstep is exactly what you had ordered for.For aged drinks, confirm the age of the drink on the packaging and also on the bottle itself.Any variation or difference is not acceptable as it can result in the difference in taste and price of then drink.Also, confirm the quantity of the drink, ensure that it has no leakages or cracks and the correct safety stickers e.g KRA stamp duty sticker is correctly sealing the bottle top.
3. Have payment ready.
Finalize your transaction with the delivery guy as fast as possible to avoid the delivery crew lurking around your premises for an unwanted period of time.Ensure that cash is ready if you would like to pay by cash on delivery.Where your preferred method of payment is Mobile money, ensure that there are no delays with the service provider and that you have enough money to cover payment for the drink and the transaction charges, if any.If you would like to pay by card, confirm that the online liquor store accepts payments by card and request that the Card Machine is brought along during drinks delivery.The point here is to ensure that the drinks delivery crew leaves your premises as soon as possible.
4. Check new safety measures on bottles.
Distilllers are always taking measures to prevent counterfeited products from reaching final consumers.From changing to tamper proof bottle seals and codes that can be texted to confirm the authenticity of drinks, consumers have a raft of ways to ensure that the drink is safe to consume and is actually packaged as required.
5. Buy products that you are familiar with.
In situations,where your preferred drink is not in stock at your preferred liquor shop,do not accept suggestions of drinks that you have never heard of or new brands in the market.Sift through the different recommendations that you may be given but only buy those drinks that you have tasted before or that you can tell of their quality and legitimacy.
6. Control access to your premises on delivery.
Once you have been contacted by the delivery crew to confirm that they are at your order or near your premises, communicate that only one or if necessary, two persons can come to your door to hand over the drink,unless your order is too large and makes it necessary for more than one person to bring the drink to you.People who come along with the delivery crew should not tag along to your door and should be treated with suspicion.Do not allow the drinks delivery crew into your house too unless this is absolutely necessary.
7. Know about the company delivering your drinks.
Check for background information on the drinks delivery service from their website,social profiles,consumer platforms and buyer beware portals.Being a fairly new service in Kenya, there must be some friends or online shopping enthusiast who may have transacted with them and can tell you about their reliability.See information about their location,when they started operating,their alcohol delivery policy and also their operating hours.
8. Seek information on who are the licensed distributors of the brand.
Research on who are the licensed distributors of the wines and spirits brands in Kenya you would like to buy online and confirm that your online liquor store buys their stock from them.Some drinks may also bear stamps and stickers of the distributor, confirm that this is also on the drink.
9. Check out what other clients are saying about the service.
Study closely how other clients have reviewed the alcohol delivery service on their social media profiles and other platforms E.g facebook,Google,Consumer watch platforms etc.The overall rating of the drinks delivery in Nairobi service should tell you about the legitimacy and reliability of the company.
10. Consider the price versus quantity, compared to normal market price.
When the deal is too good, think twice.Compare the prices of wines and spirits in Nairobi before making a purchase. The price difference should not be too high and very low prices should raise concern about the quality and quantity of the drinks.Feel free to question why exactly their prices are as they are because in Kenya, wines and spirit prices range around the same figures.However, this tactic may not always apply because lately, breweries, wholesalers, supermarkets and private liquor shops are offering alcohol delivery services in Nairobi.For example,the price of Jameson whisky in Kenya is not the same for most liquor vendors.The prices of drinks offered by this diverse types of enterprises are hence not easily comparable due to the dynamics within which they operate.Where you employ this tactic, use all the other tactics as mentioned above.
11. If paying by mobile money or card operate devices by yourself.
Where you would like to pay for your drinks via your mobile phone, operate it alone and with utmost care so that you don't expose your confidential information that may be used to steal your funds.You should only let the delivery crew confirm the payment details and the amount before you proceed to authorize your funds to be moved from your account to that of the liquor store.When paying by card, NEVER let the delivery crew enter your pin.
12. Choose safe drink delivery locations and times for delivery.
where your preferred delivery locations is not your house, choose to meet the alcohol delivery crew in a public and secure surrounding where you can summon help if the need arises.Secluded locations should be out of the picture and the time to deliver should also be guided by your instructions.
13. Check the return policy of the liquor store. Suppose after delivery has already been made and you decide that the drink delivered to you is not what you really want?Will they issue a refund or can they deliver another bottle for free?Most liquor stores give a strict return policy where a client must confirm the drink delivered before opening it or making payment.To avoid all this back and forth, be very clear when placing your order.Specify the brand, quantity, age, colour and any other variant characteristics and agree to the price charged by the liquor store
14. Ensure that the liquor store is duly licensed to sell alcohol. When ordering ensure that the liquor store is authorized to buy, stock, package and deliver alcohol.The alcohol industry is a key industry where dedicated facilities should be set aside to keep the integrity of the drinks.Some storage methods can change the colour, taste, and composition of the drinks.
15. Order when you are sober. Make your plans in advance and dial a delivery before you start consuming.This will ensure that receiving, inspecting and paying for the drinks goes smoothly as you will be able to make sound judgments.If this is not possible, have someone you trust(who is sober) to receive and inspect the drink on your behalf.
16. Ensure that the delivery crew leaves your premises immediately.
Make it clear that they have no permission to come back unless they have direct authorization from you. Once the drink has been handed over to you and payment has been made,escort the delivery crew out of the gate and ensure that they have left your promises completely(as they came, but without your drink of course) and ensure that your security personnel do not let them into the compound again unless your direct authorization is obtained
17. Keep it professional.
Do not get overly friendly with the delivery crew, they are there only to deliver your drink, not know your personal business.This ensures that mutual respect remains at all times and they cannot obtain any personal information about you that can be used to access your house or any other illegal act.
18. Seek referrals from friends.
Utilize your friends` experience when it comes to buying alcohol online by asking them to refer you to the drink delivery services they use.This way, you get valid information from someone you trust and you may just earn them points for bringing in a new client and who knows? they may be given a free drink that they might just share with you!!
The above tips are just general tips and strategies to ensure safety and security seeking food delivery services in Nairobi or making any other nature of online purchases and all users are advised to exercise caution with every transaction they make online.While Dial A Drink Kenya takes every possible measure to protect its clients,everyone is expected to be responsible for their own safety.