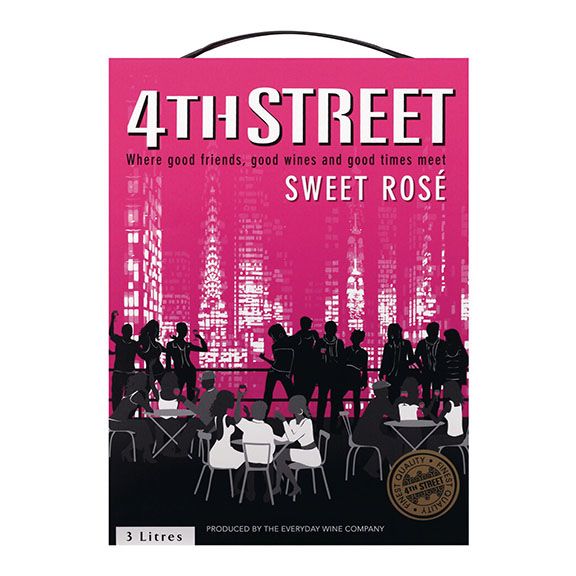 4th street rose is a rose` sweet wine for South Africa.It is available in 750ml and 5litres cask.
With an alcohol percentage of 8% ,4th street rose is one of the most popular wines from South Africa.
The brand also produces wine in other colours i.e red and white.Their wines also come available in various sizes to suit the needs of its diverse clients.The sizes are 750ml,1.5litres and 5litres.
Other wines in direct competition with 4th street rose` wine are Four Cousin`s, Robertson`s, Namaqua etc.
Our popular wine delivery in Nairobi service recognizes this wine as one of the most popular wine in Kenya.
5.0

*

1

reviews.

Rate 4th Street Rose 5L!
Similar Products
SHOP BY BRAND