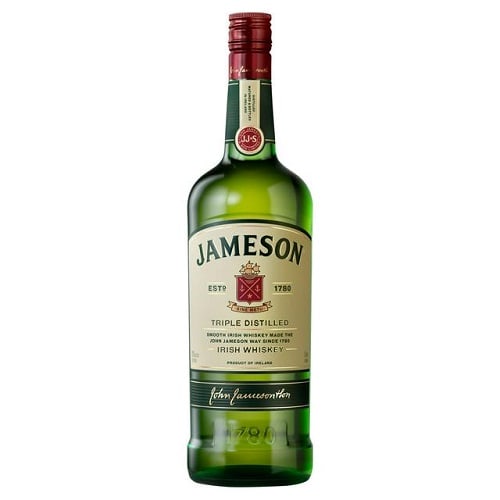 Country of Origin:
Ireland
Buy Jameson whisky online in Kenya and enjoy fast whisky delivery in Nairobi and its environs,with no delivery charges.
Jameson Irish Whiskey,one of the most popular whisky brands in Kenya.
Jameson is a flagship product of Pernod Ricard,the distillers and the marketers of the whisky.
Product Details
Irish Whiskey
Available in 375ml,750ml,1litre
Alcohol Content is 40%.
Dial A Drink Kenya offers the best price for Jameson whisky in Kenya topped up with free whisky delivery to your doorstep within the shortest time possible.
Just incase you have heard about whisky delivery in Nairobi but you have never tried our alcohol delivery service,its just as easy as it sounds.Simply call us on 0723688108 and order your drink,we proceed to dispatch immediately you confirm your location.

The Jameson brand also offers other products like the jameson blender's dog, jameson distiller's safe, jameson black barrel, jameson coopers croze, jameson select reserve, jameson crested, jameson king size, jameson caskmates, Jameson Signature Reserve, jameson gold reserve, Jameson caskmates IPA edition, Jameson triple triple which we are currently offering in our liquor shop.
We deliver Jameson Whisky in Nairobi and its environs,order now to experience fast whisky delivery with no drink delivery charges.
4.6

*

5

reviews.

Rate Jameson Irish Whiskey!
Other's also ordered..
You may also like..
SHOP BY BRAND